Article No. 180101
PUR CL-240 Colour Varnish
Flame-resistant, light-fast, two-component colour varnish with excellent hiding power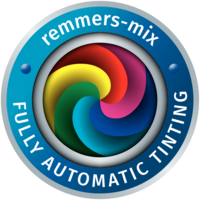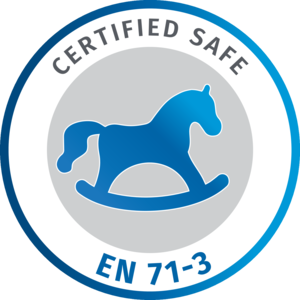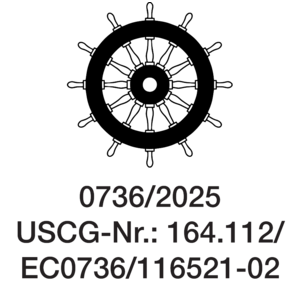 Field of application
Wood and wood-based materials
High-quality furniture
Kitchen and bathroom furniture
Interior finishing of ships
Shop fitting and trade fair stands
As a glass varnish (in conjunction with PUR GLA-820)
As a metal coating (in conjunction with UMA-824)
Properties
Very good hiding power
Excellent flow properties
Can also be used on vertical surfaces
Excellent resistance to chemicals
Resistant to hot water and steam
Fire resistant
Lightfast
Pleasant feel
Free of aromatic compounds
Preparation

Substrate requirements

The substrate must be clean, dry, free of dust, grease and loose substances, and prepared in the correct manner.

Wood moisture content: 8-12%

Preparations

Wash off greasy or resin-rich woods/substrates with WV-891 or V-890. Use UN-894 indoors on the construction site. Ensure good ventilation for solvents.

Sand wood using P 100 - 180 grit.

Sand panels using P 180 - 320 grit.

Sand filler using P 240 - 320 grit.

Application

Stir well.

Spray.

Flow cup gun: nozzle size: 1.8 - 2.0 mm; atomiser air pressure: 2 - 3 bar.

Airless spraying: nozzle size: 0.23 - 0.28 mm, material pressure: 80 - 120 bar.

Airmix spraying: nozzle size: 0.23 - 0.28 mm, material pressure: 80 - 100 bar, atomiser air pressure: 1.2 - 2 bar.

Carry out intermediate sanding (P 240 - 320) immediately before further coats.

Seal opened containers well and use contents as soon as possible.

Application instructions

Check colour, adhesion and compatibility with the substrate by setting up a trial area.

Before coating technically modified woods and wood-based materials, apply the coating to a trial surface and conduct a suitability test on the desired area of use.

To ensure optimum resistance to metal rings and to improve the resistance to chemicals, we recommend coating with a suitable, light-fast clear varnish.

Drying

Practice values at +20 °C and 65% relative humidity.

Low temperatures, poor ventilation and high humidity delay drying.

Working tools / cleaning

Airless/airmix spraying equipment, flow cup gun

Clean tools using WV-891 Brush Wash or V-890 Thinner.

Ensure that any residue from cleaning is disposed of correctly.

Storage / shelf life

If stored unopened in its original container in a cool, dry place and protected against frost, the product will keep for at least 12 months.
General information

DIN EN 71-3 "Migration of certain elements":

This product complies with the limits for the migration of heavy metals to children's toys according to DIN EN 71-3 and thus fulfils one of several further requirements for the safety of children's toys according to the EU "Toy Directive" (2009/48/EC).

To preserve the quality of the surface, we recommend regular cleaning and care using a lint-free cotton cloth. Please use solvent-free and silicone-free cleaning agents.

Please refer to the relevant test reports/certificates and the Technical Data Sheet for information on certified products and configurations.

For applications according to the Marine Equipment Directive, the maximum wet application quantity is 360 g/m².

Disposal instructions

Larger quantities of leftover product should be disposed of in the original containers in accordance with the applicable regulations. Completely empty, clean containers should be recycled. Do not dispose of together with household waste. Do not allow to enter the sewage system. Do not empty into drains.

Safety / regulations

For further information on the safety aspects of transporting, storing and handling the product and on disposal and environmental matters, please see the current Safety Data Sheet.