Article No. 044515
WP Flex 1K
Single-component flexible waterproofing slurry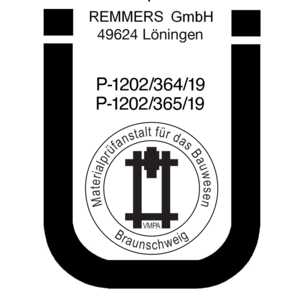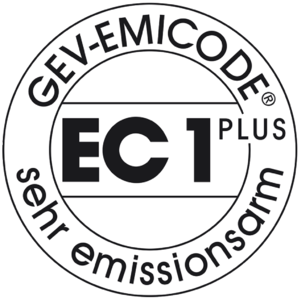 Product specifications
On delivery
Ready to bear tiles (20 °C)
After 12 hours
Maximum grain size
0.5 mm
Adhesion in composite with ceramic coverings and tiles
≥ 0.5 N/mm² with FL Fix
Layer thickness
Max. 2 mm dry per application corresponds to approx. 2.3 mm wet
Slurry applications
At least 2
Waiting time per application
> 4 hours at 20 °C
Water requirement
Approx. 3.8 l/15 kg
Water load (20 °C)
After 3 days
The stated values represent typical product characteristics and are not to be construed as binding product specifications.
Field of application
Waterproofing in new buildings
Subsequent exterior waterproofing in existing buildings
Horizontal waterproofing in and underneath walls
Waterproofing of plinths and base points
Waterproofing in a bond
Container sealing up to max. 3 m filling height
Properties
Very low emissions (GEV-EMICODE EC 1Plus)
Flexible
Good adhesion to the substrate
Can be applied as a grout and a filler
Water pressure tight according to DIN EN 14891
Preparation

Substrate requirements

Load bearing, clean and dust-free.

Roughen non-mineral substrates.

Preparations

Remove projecting seams and mortar remains.

Break off or chamfer corners and edges.

Coves must be rounded out.

Seal off indentations > 5 mm using a suitable filling knife.

If necessary, provide damp proofing.

Roughen the surface of plastic pipes with sandpaper; clean and, if necessary, sand metal pipes.

W1-E: seal passing-through pipes by using the product to form a cove around them.

Prime absorbent mineral substrates with Kiesol MB.

Immediately remove excess product.

Application

Vertical surface waterproofing

Apply the product in two layers on the previously prepared substrate.

Horizontal surface waterproofing

Apply the product in two layers on the previously prepared substrate.

Apply the second layer once the first can no longer be damaged.

After the waterproofing has dried thoroughly, place two layers of PE sheet over the waterproofing before the screed is laid.

At the edges, the waterproofing layer is applied up to the upper edge of the floor or up to the horizontal barrier.

Connection details/building element joints

Bridge corner and connection joints with the Tape VF joint tape system.

Apply the product, apply Tape VF over the entire surface and embed so that it is crease-free.

Application instructions

In the case of liquid-applied waterproofing materials, direct sunlight and/or wind exposure can cause accelerated skin formation and accompanying blistering.

Mixing by hand and the mixing of partial quantities are not permitted.

Apply waterproofing material to the side facing the water (positive water load).

Rigid preliminary waterproofing is required in the case of moisture penetration from the rear.

Protect the fresh waterproofing layer from rain, direct sunlight, frost and condensation water.

Protect the dry waterproofing material from mechanical damage.

Add a further load-distributing layer if using the product for waterproofing under raised floor supports.

Laying ceramic tiles

Lay tiles once the waterproofing material can sustain foot traffic without being damaged.

Working tools / cleaning

Mixer, wide brush, paintbrush, smoothing trowel, grout broom, filling knife

Clean tools with water while the material is still fresh.

Storage / shelf life

In unopened original containers stored cool, dry and protected from frost for 1 year.
Usage

Approx. 1.3 kg/m²/mm

Apply to a large enough trial area to determine the precise amount required.

Application examples

Layer thicknesses and application rate for use in interior and exterior areas


| | | | | |
| --- | --- | --- | --- | --- |
| Water impact classes according to DIN 18533 | Minimum layer thickness (mm) (dry) | Application quantity of fresh mortar (kg/m²) | Powder application rate (kg/m²) | Yield 15 kg (PE sack) (m²) |
| Waterproofing in and under walls | ≥ 3.0 | approx. 5.2 | approx. 3.9 | approx. 3.8 |
| Splashing water/foundation waterproofing | ≥ 3.0 | approx. 5.2 | approx. 3.9 | approx. 3.8 |
| Ground moisture and non-pressing water | ≥ 3.0 | approx. 5.2 | approx. 3.9 | approx. 3.8 |
| Standing seepage water and pressing water | ≥ 3.0 | approx. 5.2 | approx. 3.9 | approx. 3.8 |
| Water containers with water depths up to 3 metres | ≥ 3.0 | approx. 5.2 | approx. 3.9 | approx. 3.8 |
| Waterproofing in a composite system with tiles and panel coverings (AIV-F) according to DIN 18534 | ≥ 3.0 | approx. 5.2 | approx. 3.9 | approx. 3.8 |



General information

The mixing water must be of drinking water quality.

May contain traces of pyrite (iron sulphide).

Low chromate content in accordance with Directive 2003/53/EC.

The characteristic data of the product were calculated under laboratory conditions at 20°C and 65% relative humidity.

Deviations from applicable regulations must be agreed separately.

The relevant test certificates must be observed when planning and carrying out work.

Always set up a trial area/trial areas first.

Disposal instructions

Larger quantities of leftover product should be disposed of in the original containers in accordance with the applicable regulations. Completely empty, clean containers should be recycled. Do not dispose of together with household waste. Do not allow to enter the sewage system. Do not empty into drains.

Safety / regulations

For further information on the safety aspects of transporting, storing and handling the product and on disposal and environmental matters, please see the current Safety Data Sheet.