Article No. 513801
PUR HCL-248/90 High Gloss Colour Varnish
Two-component high-gloss topcoat with excellent volume and low time to polishability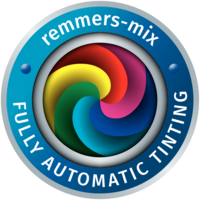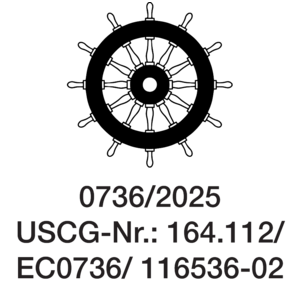 Field of application
High-quality furniture
Wood materials
Ideal on surfaces that have been pre-treated with Remmers PUR fillers
Finishing coat
Properties
High mechanical resistance
Fully resistant to metal rings
Very easy to sand and polish
High build
High hiding power
Fire resistant
Preparation

Substrate requirements

The substrate must be clean, dry, free of dust, grease and loose substances, and prepared in the correct manner.

Wood moisture content: 8-12%

Preparations

Wash down with V-890 if necessary.

The material can be applied directly to a sanded priming film.

The coating should be applied directly after sanding.

Prepare insulated MDF panels and solid wood using Remmers PUR Filler.

Application

Stir well.

Spray application: airless & air-mix procedures

Flow cup gun: nozzle size: 1.6 - 1.8 mm; atomiser air pressure: 2 - 3 bar.

Airless spraying: nozzle size: 0.23 - 0.28 mm, material pressure: 80 - 120 bar.

Airmix spraying: nozzle size: 0.23 - 0.28 mm, material pressure: 80 - 100 bar, atomiser air pressure: 1.2 - 2 bar.

Seal opened containers well and use contents as soon as possible.

Application instructions

Isocyanates react with moisture in the air. Always seal the hardener container so that it is air-tight.

Metallic effects and fluorescent colours (may not be permanently resistant to light depending on the pigmentation) may have a reduced gloss level due to the special pigments used.
In this case, we recommend subsequently polishing to a high-gloss finish or coating with PUR HL-211/90.
We also recommend that you consult Remmers Technical Service for advice on this special application.

Drying

Practice values at +20 °C and 65% relative humidity.

Low temperatures, poor ventilation and high humidity delay drying.

Thinning

Dilute with V-893 or V-897 (10 - 30%).

Working tools / cleaning

Airless/airmix spraying equipment, flow cup gun

Clean tools using WV-891 Brush Wash or V-890 Thinner.

Ensure that any residue from cleaning is disposed of correctly.

Storage / shelf life

If stored unopened in its original container in a cool, dry place and protected against frost, the product will keep for at least 12 months.
General information

To preserve the quality of the surface, we recommend regular cleaning and care using a lint-free cotton cloth. Please use solvent-free and silicone-free cleaning agents.

Please refer to the relevant test reports/certificates and the Technical Data Sheet for information on certified products and configurations.

Before coating technically modified woods and wood-based materials, apply the coating to a trial surface and conduct a suitability test on the desired area of use.

Disposal instructions

Larger quantities of leftover product should be disposed of in the original containers in accordance with the applicable regulations. Completely empty, clean containers should be recycled. Do not dispose of together with household waste. Do not allow to enter the sewage system. Do not empty into drains.

Safety / regulations

For further information on the safety aspects of transporting, storing and handling the product and on disposal and environmental matters, please see the current Safety Data Sheet.