The barrier coating consists of the deep fixing of PU wood consolidation and the subsequent barrier coating Induline SW-910.
With the depth fixation of PU wood consolidation, the active ingredients on the wooden surface are dissolved and penetrate the wood again.
The special selection of resins binds them to the wood cells so that immobilization is achieved.
With the subsequent alkaline barrier coating Induline SW910 on the surface there is a further blocking and inactivation of the active ingredients against further outgassing. The barrier coating system forms an elastic water-repellent film. A slight change in colour of the surface is possible, especially with light woods, which should be checked in advance. Depending on the nature of the wood, the depth fixation is applied once to the clean and dry wood surface by brushing. 24 hours after drying, the barrier coating is applied once by brush or roller.

Restoration of PCP and lindane contaminated wooden surfaces
2 products found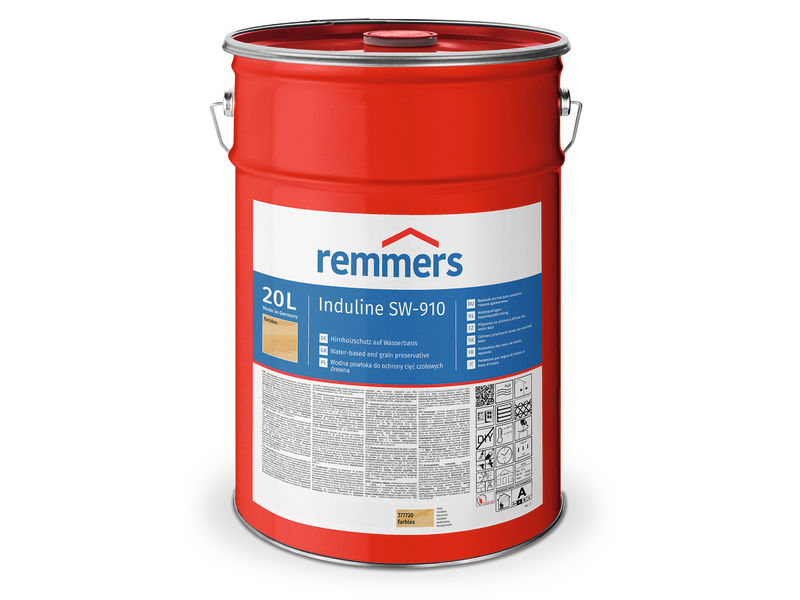 Article No. 377784
Protective agent for end-grain wood on a water base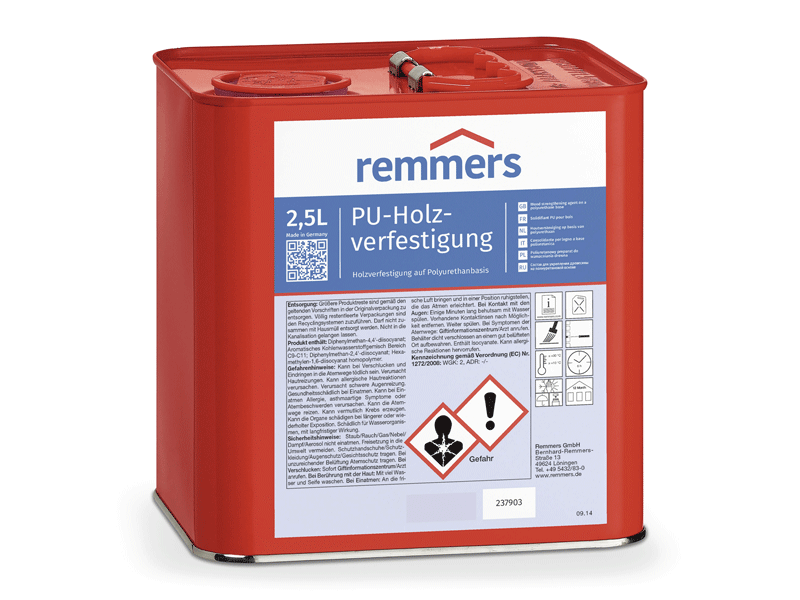 Article No. 237901
One-component PU-based wood strengthener and pollutant fixative