Article No. 072755
Kiesol C [basic]
Solvent-free silane cream for horizontal barriers against rising damp in masonry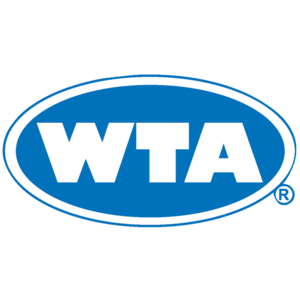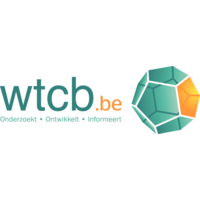 Product specifications
On delivery
Appearance/colour
Milky, white
Density (20°C)
Approx. 0.89 g/cm³
Active ingredient content
≥ 80% by weight
The stated values represent typical product characteristics and are not to be construed as binding product specifications.
Field of application
Porous, mineral building materials such as clay brick, sandstone and sand-lime brick
Subsequent horizontal waterproofing of masonry under low pressure up to a degree of moisture penetration of 95%
Properties
New inverse formulation for faster action
Silane/siloxane-based
Excellent penetration
Optimised for injection under gravity
High yielding
Water repellent
Preparation

Substrate requirements

Drilling channel must be free of drill dust.

Preparations

Creating drill holes:
Single row, diameter 12 mm, spacing 12 cm, horizontal plane, hole depth up to approx. 2 cm from end of wall.

For walls of thickness > 0.6 m, drill on both sides if necessary.

Application

Application requirements

Temperature of the material, air and substrate: from min. +5 °C to max. +30 °C.

Inject material using suitable injection apparatus depending on the packaging type.

Do not fill the last 2 cm of the drill holes with cream.

Application instructions

Take appropriate measures to protect adjacent building elements and materials that should not come into contact with the product.

Close drill holes on the same day using WP DS Level (Art. 0426).

Temporary discolouration of the surface may occur in the areas in which the material propagates, in particular on fair-faced masonry.

For the subsequent surface sealing, it is recommended to apply an additional coat of WP DS Level (Art. 0426) in the region of the row of drill holes.

Then, apply surface waterproofing to at least 30 cm above and below the row of drill holes. Include adjacent components if necessary.

We recommend setting up trial areas.

Working tools / cleaning

Sealant gun,
Injection lance for 550 ml,
Injection hose for 550 ml,
Injection set for 550 ml,
Desoi piston pump EP-60 for 10 l politainer,
Low-pressure equipment, conveying equipment and spraying equipment with suitable injection lance

Clean tools and remove spilled material while it is still wet using Aqua RK-898 Cleaning Concentrate (3868) or Thinner V 101 (0978).

If the machine is to be left unused for longer periods, drain it and clean with RK-898 or Thinner V101.

Ensure that any residue from cleaning is disposed of correctly.

Please contact Remmers Technical Service (phone +49 5432 83900) before applying with machine processing.

Storage / shelf life

If stored unopened in its original container in a cool, dry place and protected against frost, the product will keep for at least 12 months.

Use the contents of open containers as quickly as possible.
Usage

For details see application rate table under application examples

Application rates will be higher for hollow masonry.

Application examples

Application rate equals the borehole volume to be filled plus a safety margin.




Borehole diameter: 12 mm

Borehole spacing: 12 cm, i.e. 8.3 holes per m





Wall thickness:

Borehole depth:

Application rate* per m:

10 cm

approx. 8 cm


approx. 80 ml



11.5 cm

approx. 9.5 cm


approx. 100 ml


24 cm


approx. 22 cm


approx. 230 ml


36 cm

approx. 34 cm


approx

. 350 ml

42 cm


approx. 40 cm


approx. 415 ml


*10% safety margin included

General information

Not suitable for aerated concrete or loam building materials.

Not suitable for fresh joint mortar.

A test of effectiveness needs to be carried out on carbonaceous natural stone.

The relevant test certificates must be observed when planning and carrying out work.

The applicable regulations and legal requirements must be observed.

Information on planning injection processes with and processing certified injection materials against capillary moisture transport can be found in WTA Code of Practice 4-10 and must be taken into account.

Disposal instructions

Larger quantities of leftover product should be disposed of in the original containers in accordance with the applicable regulations. Completely empty, clean containers should be recycled. Do not dispose of together with household waste. Do not allow to enter the sewage system. Do not empty into drains.

Safety / regulations

For further information on the safety aspects of transporting, storing and handling the product and on disposal and environmental matters, please see the current Safety Data Sheet.