Article No. 714701
Aqua AG-26 Universal Primer
Adhesive primer for metals, rigid plastics and wood, with rust protection and sealing action against substances contained in wood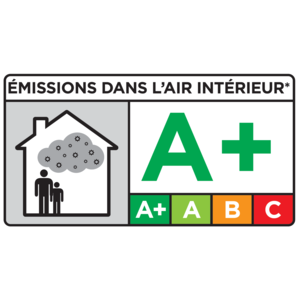 Product specifications
On delivery
Density (20°C)
approx. 1.26 g/cm³
Viscosity
thixotropic, approx. 1500-2000 mPa s
The stated values represent typical product characteristics and are not to be construed as binding product specifications.
Field of application
Primer and intermediate coat
Metal substrates, e.g. (galvanised) steel, pure aluminium, copper, brass
Rigid PVC
For use on interior and exterior wood
Wood types rich in active substances such as ash, Hevea, oak, whitewood/yellow poplar
Solid wood & veneers
Properties
Very good adhesion to the substrate
Protects against corrosion
Reduces yellow stains caused by water soluble substances in the wood when light shades of finishing coat are used
Can be overcoated with many products: (see system products)
Low solvent, environmentally compatible, mild odour
Preparation

Substrate requirements

Dimensionally stable wood building elements: wood moisture content 11-15%

Wood building elements with limited or no dimensional stability: wood moisture content max. 18%

Interior wood: wood moisture content 8 - 12%

Preparations

Thoroughly remove any dirt, grease and non-adhering old coatings.

Exterior wood:

Sand grey and weathered wood surfaces down to sound, bright wood.

Remove any loose and torn knots as well as resin that bleeds from the wood and clean with a suitable product (e.g. V 101 Thinner).

Aqua IG-15 Impregnation Primer IT* should be used to pre-treat exterior wood which requires protection against insects, rot and blue stain - omit step for interior wood. (*Use biocides safely. Always read the label and product information before use.)

Observe BFS Code of Practice No. 18 "Coatings on Wood and Wooden Working Materials in Outdoor Areas".

Interior wood:

Wash off greasy or resin-rich woods/substrates with WV-891 or V-890.

Softwoods: sand with P 80 - 120.

All other substrates: sand with P 180 - 320.

Iron, steel:

Derust thoroughly. Remove scale layers and rolling skin (derust manually to SA 3 standard of cleanliness). The best results are achieved if the substrate has been sand blasted to SA 2.5 standard of cleanliness (DIN EN ISO 12944-4).

Zinc (galvanised steel):

Clean with an ammonium-based wetting agent, using an abrasive pad. Observe BFS Code of Practice No. 5.

Aluminium:

Clean with V 101 or V-890 thinner, or a cleaning agent that contains phosphoric acid. Observe BFS Code of Practice No. 6.

Plastics:

Treat rigid PVC, PUR, polyester, acrylic, and melamine resin coatings (Resopal) with V 101 or V-890 thinner and an abrasive pad.

Application

Application requirements

Optimum temperature of the material, air and substrate: from min. +10 °C to max. +25 °C. Relative humidity 50% - 65%.

Stir well.

Apply with a brush, roller or by spraying.

Airmix spraying: nozzle 0.28 - 0.33 mm, material pressure: 100 - 140 bar,
atomiser air pressure: 1.2 - 2 bar.

Airless spraying: nozzle: 0.28 - 0.33 mm, material pressure: 100 - 140 bar.

Flow cup gun: nozzle 2.5 mm, atomiser air pressure: 2 - 3 bar.

After drying and intermediate sanding, coat with a water-based or solvent-based lacquer.

Observe the waiting times between coats.

Application instructions

Check colour and compatibility with the substrate by applying a trial coat.

Do not use at temperatures below +5°C.

If the temperature is too low or the humidity too high, it will take longer for the material to reach the desired properties.

Drying

Dust-dry: after approx. 1 hours
Ready for sanding: after approx. 4 hours
Ready for overcoating: after approx. 6 hours

Practice values at +20 °C and 65% relative humidity.

For faster drying, the coated object can be dried in a drying chamber up to a temperature of 60 °C.

Low temperatures, poor ventilation and high humidity delay drying.

Longer drying times can improve the sealing effect.

Thinning

With up to 5% water if required (up to 10% water for flow cup guns).

Working tools / cleaning

Brush with acrylic bristles, flat brush, foam roller, airless/airmix spraying equipment, flow cup gun

Clean tools with water or Aqua RK-898 Cleaning Concentrate immediately after use.

Ensure that any residue from cleaning is disposed of correctly.

Storage / shelf life

If stored unopened in its original container in a cool, dry place and protected against frost, the product will keep for at least 24 months.
Usage

Adhesive primer: 1 x 100 ml/m²
Corrosion protection and sealing action against substances contained in wood: 2 x 100 ml/m²
Sealing filler for interior wood: 2 x 200 - 250 ml/m²
General information

Insulation of resins and substances contained in the wood.

The instructions regarding coats, application volumes and drying times for the coating system must be followed to ensure the best possible insulation for water-soluble substances contained in the wood (flat surfaces and branches). The first coat can activate substances in the wood and discolour the film on the coating, which will lock the substances inside the film. The second coat of insulating product will then seal off the substances contained in the wood.

Subsequent finish coats are then usually no longer affected by substances contained in the wood.

At least two coats of the product are required to achieve an efficient insulating effect.

If discolouration continues even after following these steps, we recommend contacting our RTS (Remmers Technical Service).

Bleeding resin is a natural phenomenon and cannot be prevented by coating measures, see BFS Code of Practice No. 18.

The product's insulating effect may be impaired if it is diluted too thinly, if the wood is too wet or if the recommended coating sequence, application volumes and drying times are not observed. With water-based coating systems, there is always the residual risk that substances contained in the wood will leach out.

Check colour, adhesion and compatibility with the substrate by setting up a trial area.

Adhesion to the substrate and adhesion of system products.

Low temperatures, low air exchange and high humidity cause drying delays and can delay the achievement of the final bond strength for up to 7 days. This is especially true for coloured shades.

On planed larch and softwoods with a high resin content, the coating may have reduced adhesion and resistance to weathering. This is especially the case on horizontal year rings, knots and areas of winter growth that are high in resin. Maintenance and renovation must be carried out more frequently on these surfaces.
The only remedy for this is pre-weathering or very coarse sanding (P80).
If these wood types are rough-sawn, considerably longer maintenance and renovation intervals are to be expected.

Disposal instructions

Larger quantities of leftover product should be disposed of in the original containers in accordance with the applicable regulations. Completely empty, clean containers should be recycled. Do not dispose of together with household waste. Do not allow to enter the sewage system. Do not empty into drains.

Safety / regulations

For further information on the safety aspects of transporting, storing and handling the product and on disposal and environmental matters, please see the current Safety Data Sheet.