Article No. 208701
WPC Impregnation Oil
Solvent-based oil for terraces, fences and other building elements made of WPC, Resysta and bamboo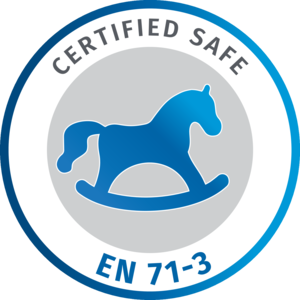 Field of application
Interior and exterior use
Wood building elements with limited dimensional stability, e.g. folding shutters, matchboarding, summerhouses
Wood building elements with no dimensional stability: e.g. fences, framework, carports, planking
Terraces, fences, garden furniture and other building elements
Wood-plastic composites
WPC (wood-plastic composites), Resysta and bamboo
Properties
Repels water
Repels oil, grease and dirt
Easy to apply
Clear: for refreshing colour
Brown and grey: for lasting intensification of the original colour
Subsequent treatment without sanding
Preparation

Substrate requirements

Material for treating surfaces that have already been exposed to weathering.

The substrate must be dry and free of dust, dirt, grease and wax.

Preparations

If necessary, pre-treat WPC with Wood Cleaner.

Remove algae with Green Growth Remover*. (*Use biocides safely. Always read the label and product information before use.)

Pre-treat bamboo with Green Growth Remover*. (*Use biocides safely. Always read the label and product information before use.)

Application

Application requirements

Temperature of the material, air and substrate: from min. +5 °C to max. +30 °C

Apply by brush.

Stir well.

Apply the material using a varnish brush, surface brush or cloth (cotton).

Take up any excess material with a dry brush or cloth after a maximum of 30 minutes.

After 4-6 hours, inspect the surface and apply a second coat if necessary.

Seal opened containers well and use contents as soon as possible.

Application instructions

Check colour, adhesion and compatibility with the substrate by setting up a trial area.

Over the course of several months, WPC Impregnation Oil will be evenly broken down due to weathering. Subsequent application of WPC Impregnation Oil can then be carried out without prior sanding.

Reapplications are required at least once a year in areas exposed to weathering.

Risk of self-ignition (DGUV information brochure 209-046).

The product should not be applied at the same work stand as NC-based varnishes or stains. Collect any textiles soiled with the product (e.g. cleaning rags, work clothing) in fire-resistant waste containers and dispose of properly.

Drying

Can be overcoated: after approx. 4 - 6 hours

Practice values at +20 °C and 65% relative humidity.

Low temperatures, poor ventilation and high humidity delay drying.

Thinning

Ready to use

Working tools / cleaning

Paintbrush with natural bristles, flat brush, lint-free cotton cloth

Clean tools immediately after use with thinner and brush cleaner.

Ensure that any residue from cleaning is disposed of correctly.

Storage / shelf life

If stored unopened in its original container in a cool, dry place and protected against frost, the product will keep for at least 5 years.

Use the contents of open containers as quickly as possible.
Usage

Approx. 50 ml/m² per coat depending on the absorption capacity of the substrate
Disposal instructions

Larger quantities of leftover product should be disposed of in the original containers in accordance with the applicable regulations. Completely empty, clean containers should be recycled. Do not dispose of together with household waste. Do not allow to enter the sewage system. Do not empty into drains.

Safety / regulations

For further information on the safety aspects of transporting, storing and handling the product and on disposal and environmental matters, please see the current Safety Data Sheet.