Article No. 270501
Opaque Coating 3 in 1
Solvent-based, opaquely pigmented alkyd resin coating for primer, intermediate and finishing coats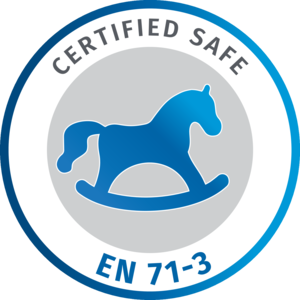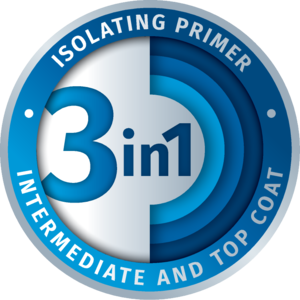 Product specifications
On delivery
Binder
Alkyd resin combination
Density (20°C)
1.20 ± 0.05 g/cm³
Degree of gloss
Silk gloss
The stated values represent typical product characteristics and are not to be construed as binding product specifications.
Field of application
For use on exterior wood
Dimensionally stable wood building elements: e.g. windows and doors
Wood building elements with limited dimensional stability, e.g. folding shutters, matchboarding, summerhouses
Wood building elements with no dimensional stability: e.g. fences, framework, carports, planking
Primer, intermediate and finishing coats
Biocide-free finishing coat for impregnated wood, e.g. garden furniture
Can also be used as a maintenance coat
Properties
High total solids level for greater covering capacity
Block resistant (in accordance with Code of Practice HO.03)
Free of aromatic compounds
Resistant to yellowing
Easy to apply
Good edge coverage
Weatherproof and moisture-regulating
Isolating effect against substances contained in the wood
Preparation

Substrate requirements

Dimensionally stable wood building elements: wood moisture content 11-15%

Wood building elements with limited or no dimensional stability: wood moisture content max. 18%

The substrate must be clean, dust-free and dry.

Preparations

Thoroughly remove any dirt, grease and non-adhering old coatings.

Thoroughly sand any old coatings that are still intact.

Sand grey and weathered wood surfaces down to sound, bright wood.

Observe BFS Code of Practice No. 18 "Coatings on Wood and Wooden Working Materials in Outdoor Areas".

Exterior wood that needs to be protected against soft rot and blue stain must be pre-treated with a suitable wood preservative* (*Use biocides safely. Always read the label and product information before use).

Application

Stir well.

Apply using a brush or roller.

Apply further coats once dry.

Seal opened containers well and use contents as soon as possible.

Application instructions

Check the product's compatibility, adhesion and sealing effect on the substrate by applying to trial areas.

Cut end-grain surfaces at the bottom to create a water-drip edge.

Two coats of end-grain wood preservative should first be applied to end-grain wood and cut surfaces in order to protect them against moisture.

On surfaces that are not exposed to daylight, e.g. the inner surfaces of windows and external doors, alkyd resin systems exhibit a certain degree of dark yellowing, in particular in rebates.

Bright, intense colours such as yellow, orange and red may have a lower covering capacity as a natural consequence of the pigments used. When using these colours, it is therefore recommended either to first apply a coat of a similar colour with a greater covering capacity, or to apply a second coat in the desired colour.

When using the product in the workshop or in enclosed spaces, make sure that the area has adequate air circulation and a good supply of fresh air.

Areas that are being coated or dried should be protected against rain, wind, sunlight and condensation.

Drying

Dust-dry: approx. 4 hours
Touch-dry: approx. 6-8 hours
Can be overcoated after approx. 12 hours

Practice values at +20 °C and 65% relative humidity.

The coating may take significantly longer to dry thoroughly in lower temperatures, at high humidity or if the maximum layer thickness has been exceeded.

Longer drying times can improve the sealing effect.

Thinning

Ready to use

Working tools / cleaning

Brush with natural bristles, mohair roller, foam roller

Clean tools immediately after use with thinner and brush cleaner.

Ensure that any residue from cleaning is disposed of correctly.

Storage / shelf life

If stored unopened in its original container in a cool, dry place and protected against frost, the product will keep for at least 24 months.

Use the contents of open containers as quickly as possible.
Usage

Approx. 50 - 70 ml/m² per coat
General information

DIN EN 71-3 "Migration of certain elements":

This product complies with the limits for the migration of heavy metals to children's toys according to DIN EN 71-3 and thus fulfils one of several further requirements for the safety of children's toys according to the EU "Toy Directive" (2009/48/EC).

The final degree of gloss only sets in approx. 2-3 weeks after application. There may be slight differences in the gloss level depending on the colour.

On planed larch and softwoods with a high resin content, the coating may have reduced adhesion and resistance to weathering. This is especially the case on horizontal year rings, knots and areas of winter growth that are high in resin. Maintenance and renovation must be carried out more frequently on these surfaces.
The only remedy for this is pre-weathering or very coarse sanding (P80).
If these wood types are rough-sawn, considerably longer maintenance and renovation intervals are to be expected.

Observe the regulations concerning design principles for wood protection.

Do not use on horizontal surfaces without drainage slopes and without edge radius, avoid accumulated moisture.

Disposal instructions

Larger quantities of leftover product should be disposed of in the original containers in accordance with the applicable regulations. Completely empty, clean containers should be recycled. Do not dispose of together with household waste. Do not allow to enter the sewage system. Do not empty into drains.

Safety / regulations

For further information on the safety aspects of transporting, storing and handling the product and on disposal and environmental matters, please see the current Safety Data Sheet.