Article No. 258305
PUR HSC-245/30 High Solid Colour
Decopaint-compliant, two-component PUR lacquer for priming, intermediate and finishing coat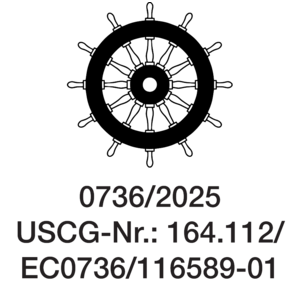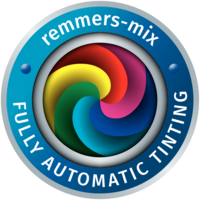 Product specifications
On delivery
Binder
Polyurethane resin
Density (20°C)
Approx. 1.25 g/cm³
Degree of gloss
Semi-matt
Runout time s in DIN 4 cup
Approx. 65 - 75
The stated values represent typical product characteristics and are not to be construed as binding product specifications.
Field of application
Solid wood and wood-based materials
High-quality furniture
Kitchen and bathroom furniture
Exclusive interior design and shop fitting
Takes on the function of insulation, filler, coloured lacquer and clear coating
Properties
Very good hiding power
Excellent stability in edge areas
Quick-drying
Excellent resistance to chemicals
Outstanding mechanical resistance
Outstanding resistance to metal rings
Preparation

Substrate requirements

The substrate must be clean, dry, free of dust, grease and loose substances, and prepared in the correct manner.

Wood moisture content: 8-12%

Preparations

Wash off greasy or resin-rich woods/substrates with WV-891 or V-890.

Sand wood using P 100 - 180 grit.

Sand panels using P 180 - 320 grit.

Sand filler using P 240 - 320 grit.

Application

Application requirements

Temperature of the material, air and substrate: from min. +18°C to max. +25°C.

Spray.

Flow cup gun: nozzle size: 1.8 - 2.0 mm; atomiser air pressure: 2 - 3 bar.

Airless spraying: nozzle size: 0.23 - 0.28 mm, material pressure: 80 - 120 bar.

Airmix spraying: nozzle size: 0.23 - 0.28 mm, material pressure: 80 - 100 bar, atomiser air pressure: 1.2 - 2 bar.

Carry out intermediate sanding (P 240 - 320) immediately before further coats.

Repeat the process if necessary.

Seal opened containers well and use contents as soon as possible.

Application instructions

Check colour, adhesion and compatibility with the substrate by setting up a trial area.

For optimum surface results, proceed as follows: pre-mist edge, varnish surface crosswise, varnish edge.

Drying

Dust-dry: after approx. 20-30 minutes Touch-dry: after approx. 1 hour Overcoating: after approx. 3 hours

Practice values at +20 °C and 65% relative humidity.

Low temperatures, poor ventilation and high humidity delay drying.

Thinning

Ready to use; if necessary, dilute with V-897 or V-893.

Working tools / cleaning

Airless/airmix spraying equipment, flow cup gun

Clean tools using WV-891 Brush Wash or V-890 Thinner.

Ensure that any residue from cleaning is disposed of correctly.

Storage / shelf life

If stored unopened in its original container in a cool, dry place and protected against frost, the product will keep for at least 12 months.
Usage

Approx. 100 - 150 ml/m² per coat
Disposal instructions

Dispose of contents/container in accordance with local/regional/national/international regulations.

Safety / regulations

For further information on the safety aspects of transporting, storing and handling the product and on disposal and environmental matters, please see the current Safety Data Sheet.