Article No. 273720
Induline DL-655
Solvent-based, opaque intermediate and finishing coat for spray application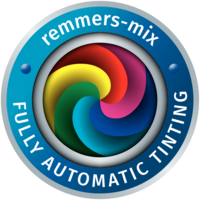 Product specifications
On delivery
Binder
Alkyd resin combination
Density (20°C)
Approx. 1.13 g/cm³
Viscosity (20 °C)
900 - 1100 mPas
The stated values represent typical product characteristics and are not to be construed as binding product specifications.
Field of application
For use on interior and exterior wood
Soft and hard woods
Dimensionally stable wood building elements: e.g. windows and doors
Intermediate and finishing coats
Finishing coat on inner sides of windows exposed to high moisture levels (e.g. swimming pools)
Properties
Particularly cost-effective thanks to high solid content
Good flow properties
Weatherproof and moisture-regulating
High level of UV resistance and colour stability
Special combination of binding agents creates an extremely hard-wearing surface
Preparation

Substrate requirements

The substrate must be clean, dry, free of dust, grease and loose substances, and prepared in the correct manner.

Dimensionally stable wood building elements: wood moisture content 11-15%

Preparations

If necessary, impregnate non-resistant woods with a wood preservative* (*Use biocides safely. Always read the label and product information before use).

Pre-treat using a suitable primer & intermediate coat and carry out intermediate sanding if necessary.

Application

Application requirements

Temperature of the material, air and substrate: from min. +5 °C to max. +30 °C.

Stir well.

Airless spraying: nozzle size: 0.28-0.33 mm; material pressure: 70-90 bar.

Air-mix spraying: nozzle size: 0.28-0.33 mm; material pressure: 70-90 bar, atomiser air pressure 1-2 bar.

Seal opened containers well and use contents as soon as possible.

Application instructions

Check colour, adhesion and compatibility with the substrate by setting up a trial area.

Ensure good ventilation.

The product should not be applied at the same work stand as NC-based varnishes or stains. Collect any textiles soiled with the product (e.g. cleaning rags, work clothing) in fire-resistant waste containers and dispose of properly.

Collect contaminated filter mats in a fire-resistant waste container and dispose of properly.

Leave fresh spraying dust to dry before sweeping up.

Risk of self-ignition (DGUV information brochure 209-046).

When sanding wooden surfaces that have been treated with the product, always wear respiratory protection (dust filter mask P2).

On surfaces that are not exposed to daylight, e.g. the inner surfaces of windows and external doors, alkyd resin systems exhibit a certain degree of dark yellowing, in particular in rebates.

Drying

Touch-dry: after approx. 8 hours Ready for overcoating: after approx. 12 hours

Practice values at +20 °C and 65% relative humidity.

Drying may be significantly delayed at lower temperatures, high humidity, in poor air circulation or if the maximum layer thickness is exceeded.

Working tools / cleaning

Manual spray guns, automatic spraying equipment

Clean tools immediately after use with V 101 Thinner. Dispose of the remains from cleaning properly.

Storage / shelf life

If stored unopened in its original container in a cool, dry place and protected against frost, the product will keep for at least 24 months.
Usage

110 - 170 ml/m² (plus spraying loss) per coat (corresponds to wet film thickness: 110 - 170 µm, dry film thickness: 40 - 60 µm)
General information

The final degree of gloss only sets in approx. 2-3 weeks after application. There may be slight differences in the gloss level depending on the colour.

Sealing:

Sealing compounds must be compatible with the coating and may only be applied once the coating has dried thoroughly.

Care and maintenance:

Wood is subjected to great climatic and environmental stresses when outdoors. The coat is susceptible to the processes of natural ageing, wear and decomposition. Decomposition takes place at different speeds, depending on the stress (weak, average, strong) placed on the wood building element. Weathering stages may vary according to the part or element affected. To give wood the longest and best possible protection it is advisable to examine surfaces every year. Any damage found should be addressed immediately after cleaning.

For cleaning and care, we recommend the care set for windows (2745) and doors (2746).

Refresh with HSL-30 and Venti-Lack 3in1.

Observe current standards and guidelines for coating wood building elements outdoors (Codes of Practice issued by the German Association of Window and Facade Manufacturers (VFF), Code of Practice No. 18 issued by the German Federal Committee for Paint and the Protection of Material Assets (BFS), guidelines issued by the German Lacquer and Printing Ink Association (VdL) and ift guidelines issued by the Institut für Fenstertechnik).

Safety / regulations

For further information on the safety aspects of transporting, storing and handling the product and on disposal and environmental matters, please see the current Safety Data Sheet.